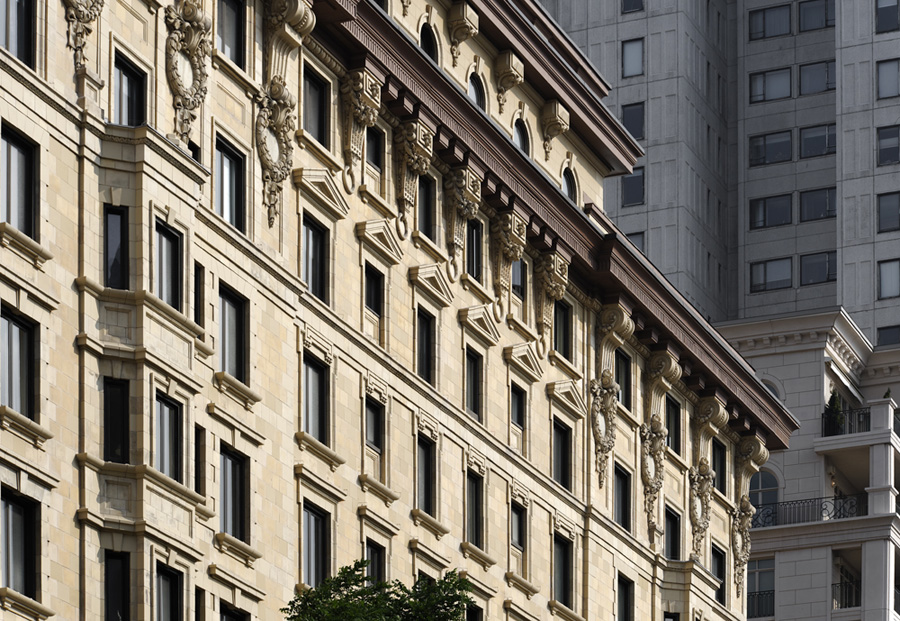 Client

Les appartements Linton inc.

Budget

5,5 M$

Year

2011

Location

Montréal
Located on Sherbrooke Street near the Montreal Museum of Fine Arts, the Linton's distinctive Beaux-Arts style architecture truly sets it apart. The ten-story building features a magnificent cast-iron marquee over its main entrance, and the Sherbrooke and Simpson street façades are covered with terra-cotta masonry finished with a glaze that subtly tints and colours each component. There are truly only a handful of Montreal buildings in this style.
Our firm was asked to carry out a comprehensive audit of the building's outer shell, and then to develop drawings and specifications for the complete restoration of the façades. Most of the terra-cotta blocks were repaired in situ, but some irreversibly damaged pieces were reproduced in the United States. Several tints were applied to the restored blocks, creating a perfect match with the existing glaze. Foundation walls were restored to make them water-tight and improve drainage and insulation.
Other projects « architecture »